Click icons to view detailed images and description
This piece, which is a complete departure from his usual subject matter, depicts a medieval knight in armor holding a small child. The evocative bronze speaks to us on many different levels, and early reactions have been very impressive. It is a piece which all collectors of Randy Groves' work will be immediately attracted to
Randy Groves first introduced the Knight and Child During his appearance at the Jennifer Art Gallery in Gettysburg in August 2002.
The Knight and Child evokes the paradox of willingness to kill combined with tenderness and gentleness. Randy Groves regards the piece thereby as a comment on the human psyche.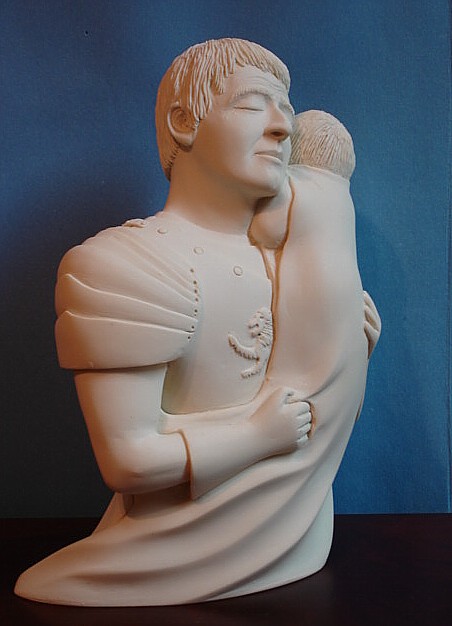 The simple title is intended. This came about through comments made by people viewing the completed clay piece. To some it invoked a return home while others felt it depicted the Knight leaving to go to war. Others wondered if the child was found in the wreckage of battle
and rescued by the Knight.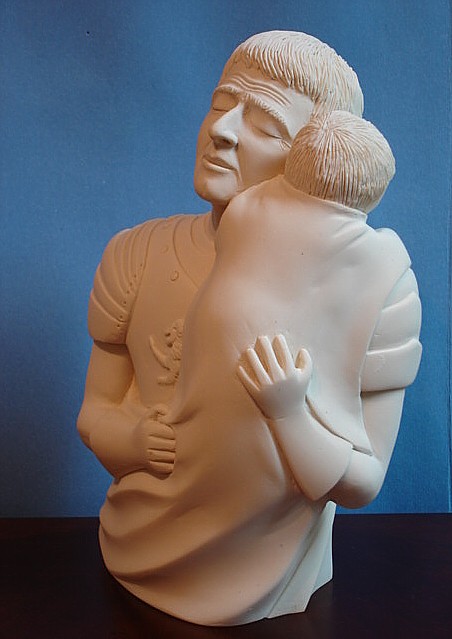 Randy Groves felt all were valid and like the idea that the person viewing the work can develop their own perception of what it means to them.