Sculptures Themes
Original woodcarving of the manta ray
The original for the Manta Ray was hand carved from a single piece of Walnut wood by artist Randy Groves. The original was used to create a mold and a limited edition was cast in either bonded Pecan wood or cold cast Bronze. E Unfortunately, the bronze manta is no longer available.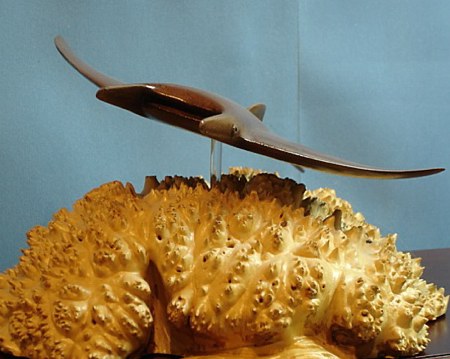 The acrylic rod that is used to mount the Manta Ray "disappears" into the background giving the illusion the Ray is floating above the ocean floor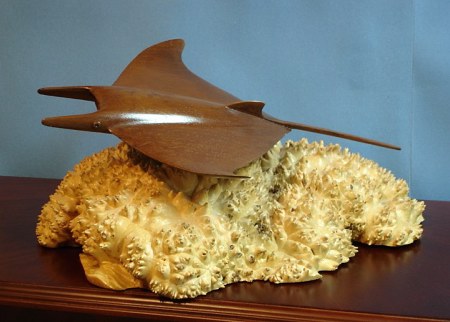 Each sculpture has been signed and numbered by the artist under one wing.