Sculptures Themes
View details of the completed sculpture
Colonel Joshua Lawrence Chamberlain at Little Round Top
in Bronze
Colonel Joshua Lawrence Chamberlain at Little Round Top
in pecan wood
Other sculptures depicting Colonel Joshua Lawrence Chamberlain
Joshua Lawrence Chamverlain
in Bronze
Joshua Lawrence Chamverlain
in marble
Desktop Sculpture
of Colonel Joshua Lawrence Chamberlain
Colonel Joshua Lawrence Chamberlain at Little Round Top depicts the legendary Civil War hero about to make the famous charge down Little Round Top, thereby saving the entire Federal army. His men being completely out of ammunition led Col. Chamberlain to order a rare bayonet charge which swept the Rebels from the field.
Below are some fascinating views of the clay maquette of Colonel Joshua Lawrence Chamberlain at Little Round Top as the finished sculpture emerges. (See below for links to the completed piece in bronze and pecan )wood
The figure begins to take shape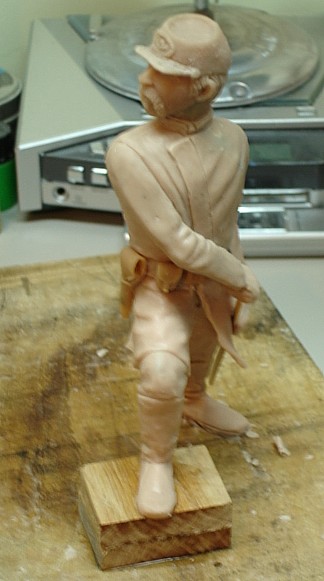 An action piece emerges from the clay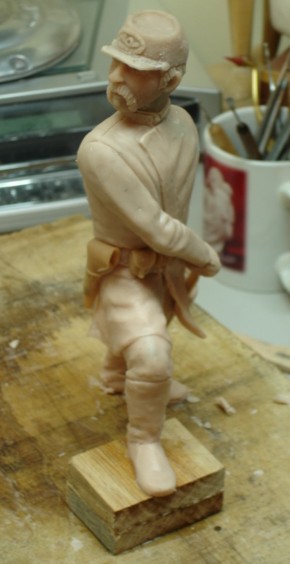 Colonel Chamberlain is about to come to life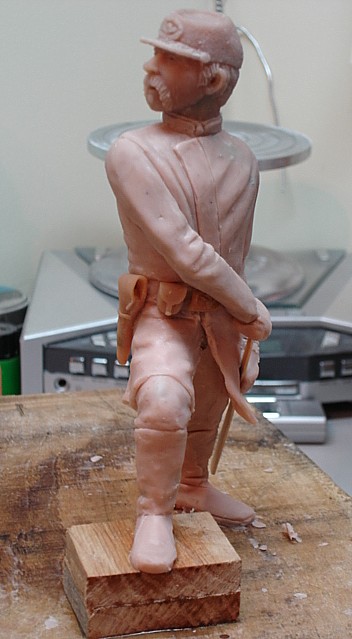 The imposing stature of the figure is present even without detail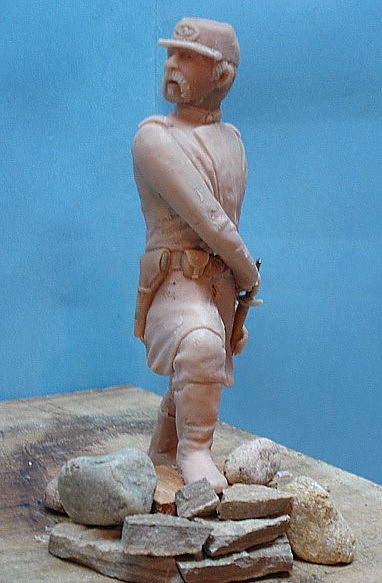 The temporary stones represent the wall
on which Colonel Chamberlain's foot will rest
epaulets are added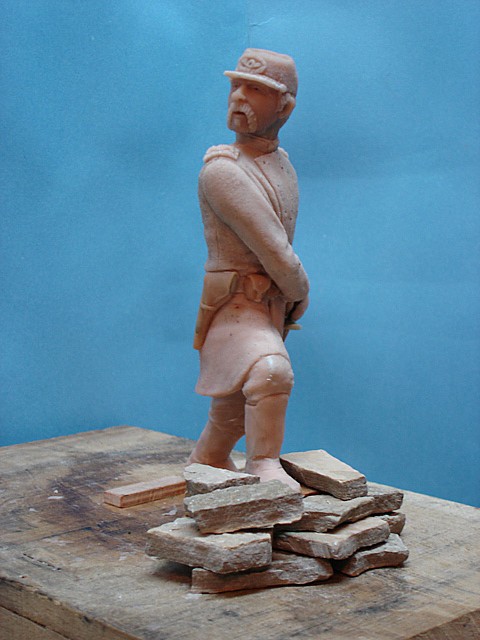 Buttons are added to the tunic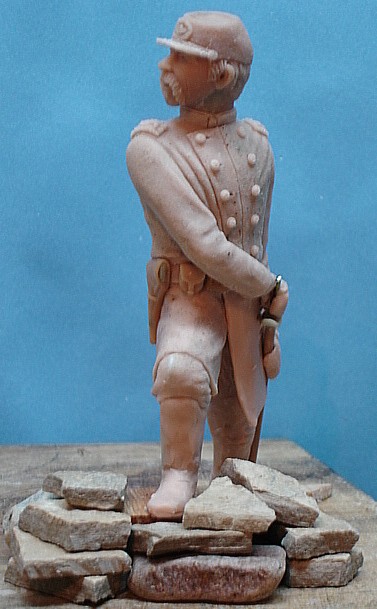 Then, the sword belt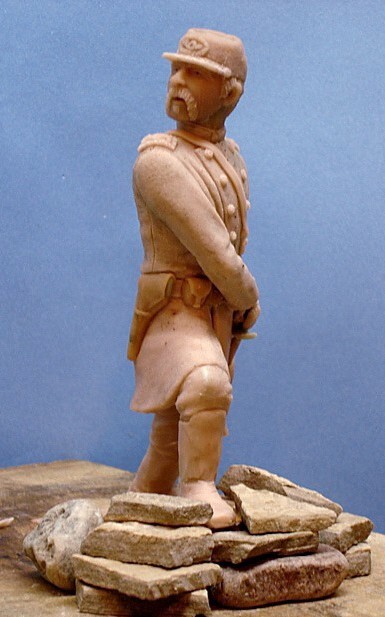 The final phase begins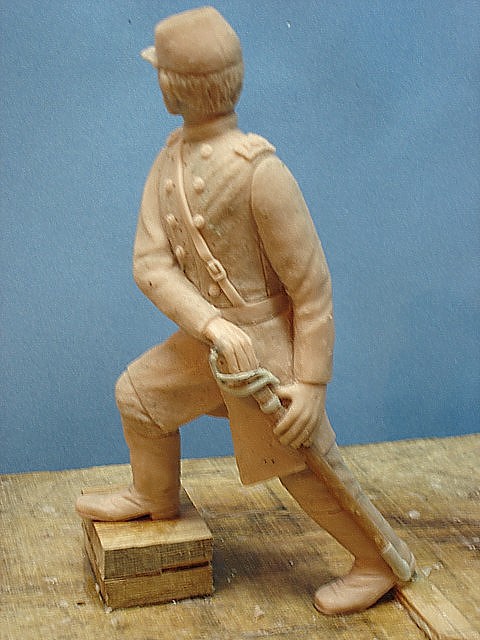 The finest detail is now becoming apparent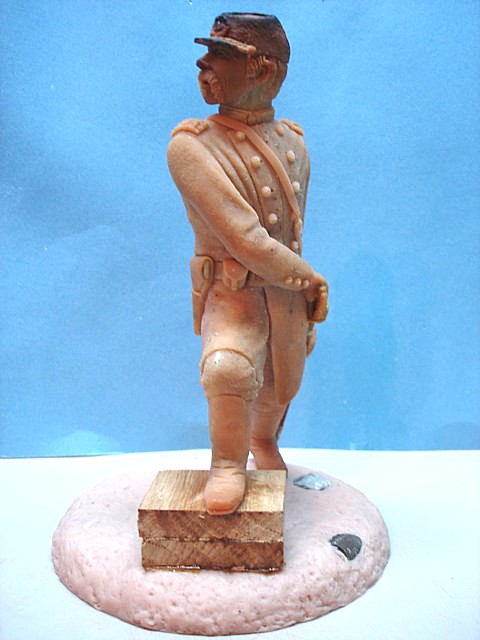 But what's this? The figure has gone red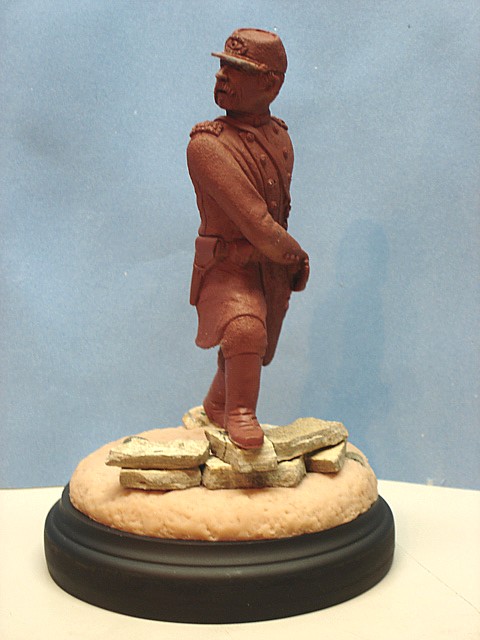 The figure is painted a reddish color to highlight any remaining imperfections which would be less observable in the clay color.
Almost nothing to touch up. Colonel Chamberlain has emerged life-like and ready for battle
Ready to be cast! Now sculptor Randy Groves waits for the bronze and pecan figures to be delivered. Because the detail on these will be considerably sharper, he will only see how his vision is realized when they arrive from the casting company.