Sculptures Themes
Other DESKTOP SCULPTURES of important figures from the American Civil War
Colonel Joshua Lawrence Chamberlain
General Robert E. Lee
President Abraham Lincoln
General Stonewall Jackson
General James Longst
Remarks of-Joshua Lawrence Chamberlain watching the surrender at Appomatox - April 12 1865.
One can clearly picture the moment in the mind as the proud but defeated Army of Northern Virginia filed past. Joshua Lawrence Chamberlain was typically gracious to the vanquished Confederates, and was very highly thought of by the South after the War.
"Before us, in proud humiliation stood the embodiment of manhood: men whom neither toils and sufferings, nor the fact of death, nor disaster, nor hopelessness could bend from their resolve.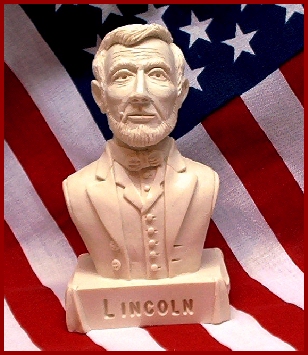 Standing before us now, thin worn and famished but erect, and with eyes looking level into ours, waking memories that bound us together as no other bond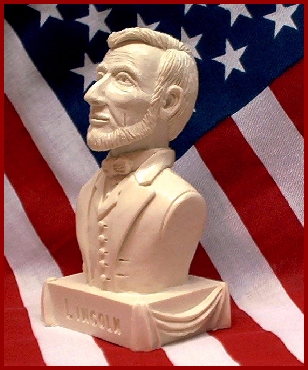 On our part, not a sound of trumpet more, nor roll of drum; not a cheer, nor word nor whisper of vain-glorying, but an awed stillness rather, and breath-holding, as if it were the passing of the dead."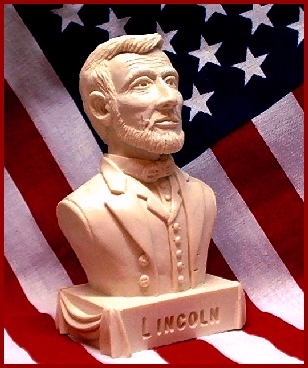 Woodcarvings of
President Abraham Lincoln
by Randy Groves