Click icons to view detailed images and description
Being one of the most striking Gettysburg memorials, visitors to the battlefield have continually expressed a desire to have the Irish Brigade Monument represented in miniature for their collections. Randy Groves accepted the commission, and created a painstakingly detailed sculpture which replicates the original down to the most minute feature.
The following photos of the red clay maquette for the Irish Brigade Monument give a fascinating insight into the sculpting process. (See below for link to the bronze edition of this piece.)
In the four decades preceding the Civil War a million Irish immigrants had come to America seeking an opportunity to rise above the crushing poverty they had faced in Ireland. Most remained in the North where they were forced to compete with free blacks, due to anti Papist, anti UK sentiment, for only the lowest paying jobs. Help wanted signs of the time often were accompanied by the admonishment "No Irish need apply."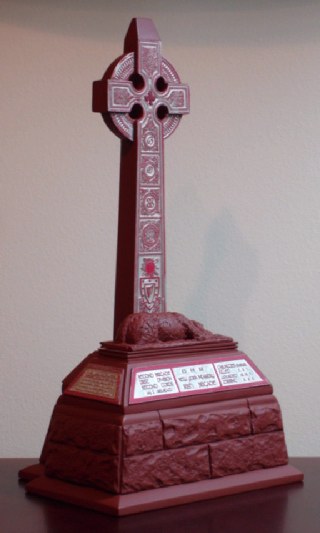 Hundreds of thousands made their way South, drawn by better pay, a generally warmer welcome and an ample supply of jobs. When war broke out they flocked to the colors of their adopted States and proved their mettle on field after bloody field.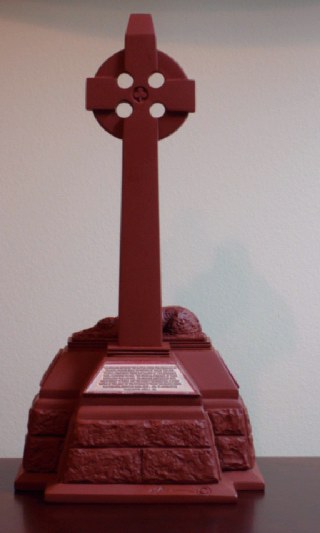 In one of the more poignant and ironic coincidences in the history of the Irish at Gettysburg, the famous Celtic cross monument to the Irish Brigade was sculpted in 1888 by O'Donovan,an Irish immigrant from Louisiana who fought in the Confederate ranks at Gettysburg.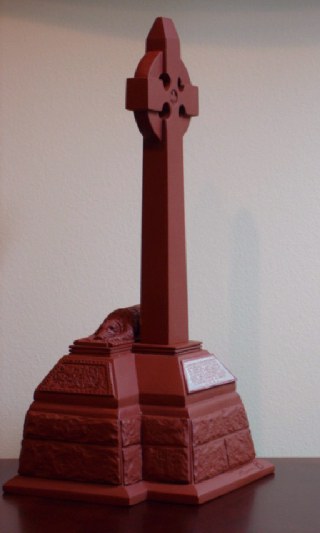 Dedicated on July 2, 1888, the 25th anniversary of the Irish Brigade's fierce fight in the Wheatfield, the three New York regiments, the 63rd, 69th and 88th New York, combined their state appropriations to have the Gettysburg Irish Brigade Monument created.