Randy Groves Home Page
Welcome to
Southwood Sculpture
the online gallery of noted artist Randy Groves
where imposing figures and moments in History are revisited in Bronze, Marble and Wood
On February 18, 2011 the National Academy of Television Arts & Sciences
commissioned Randy Groves to sculpt a bust of the late ABC anchorman Peter Jennings for the TV Academy Hall of Fame Plaza Sculpture Garden.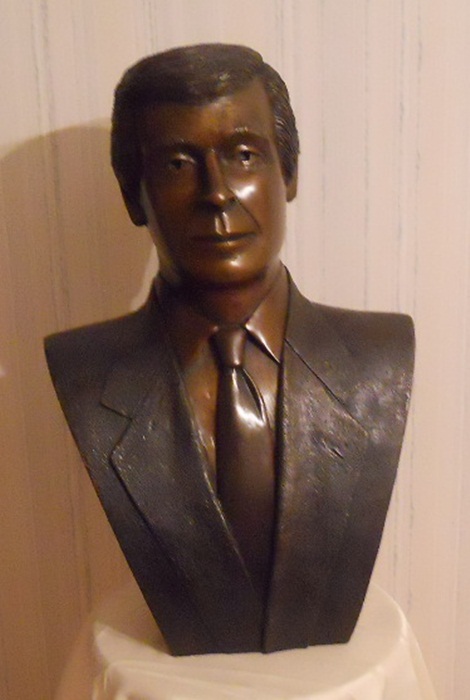 Randy Groves' bronze bust of Peter Jennings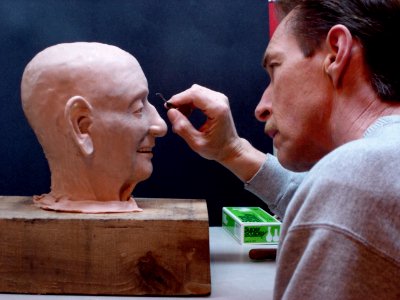 Randy Groves working on the early stages of his bust of the legendary composer and conductor Earle Hagen
And the finished piece at the TV Academy Hall of Fame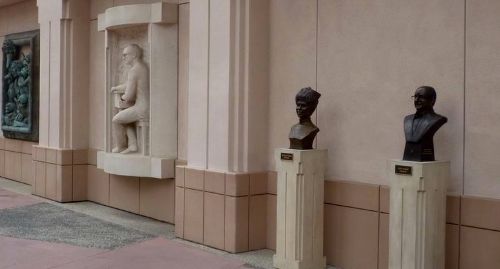 Randy Groves is most renowned for his compelling and detailed pieces relating to the American Civil War. These include his bronze, marble and pecanwood busts of Joshua Lawrence Chamberlain and Robert E. Lee, as well as the imposing Irish Brigade Monument.
(click images below to visit appropriate sections)
Randy Groves' LORE AND LEGEND series takes the theme of conflict to a more universal level in his Drummer Boy figure and Knight & Child, but also delves into the cultures of Native Peoples in the Iroquois False Face Dancer and Shape Shifter sculptures.
A third major subject area for Randy Groves has been creatures of the deep - the humpback whale and the manta.
For the budget-minded, Randy Groves has also made available smaller-sized busts of renowned Civil War figures in the Desktop Series.
Those who are only familiar with Randy Groves' work in bronze and marble will enjoy the opportunity to view the range of his woodcarvings on both Civil War and marine subjects in the online gallery.
Shortly before the passing of his dear friend, composer Earle Hagen, the scope of Randy Groves' work widened into a new area as he sought to capture the essence of Earle Hagen in a life-size bust which is now being cast. Unique photos below show the wax edition taken at the foundry.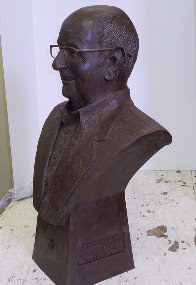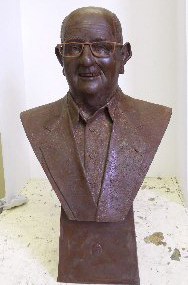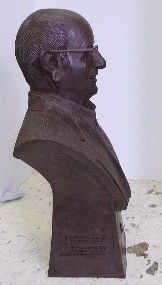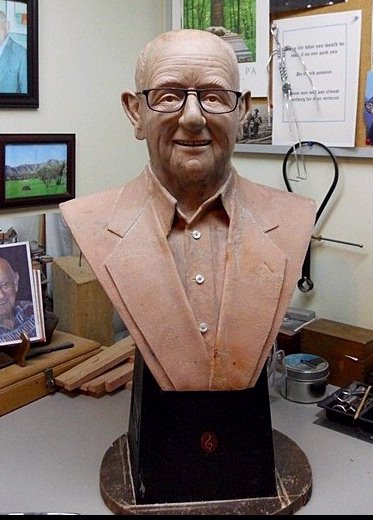 Bust of Earle Hagen awaiting shipment to the foundry for casting