Sculptures Themes
Other pieces from the CIVIL WAR series
(click image to view details and images of the sculpture)
General Robert E. Lee in bronze and White Marble; Relief in Bronze, Marble and Pecanwood
Joshua Lawrence Chamverlain bust
in Bronze, White Marble & Pecanwood as well as figure at Little Round Top
Civil War Desktop Pieces
Chamberlain, Lee, Lincoln, Longstreet, Jackson
Woodcarvings on Civil War subjects
Restorations
of John Rogers
Click icons to view detailed images and description
In Spring 2003, Randy Groves unveiled his evocative sculpture of a youth in the American Civil War. The piece depicts the traditional drummer boy, and his inevitable status as
"Ordered to the Rear"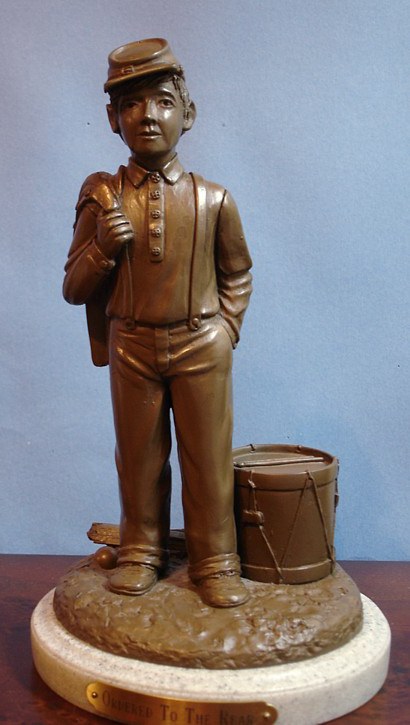 Explaining the genus of the idea, Randy Groves states that, while engaging in the copious research he does for all his pieces, he came across many letters and first-hand accounts relating to the role of a `drummer boy.'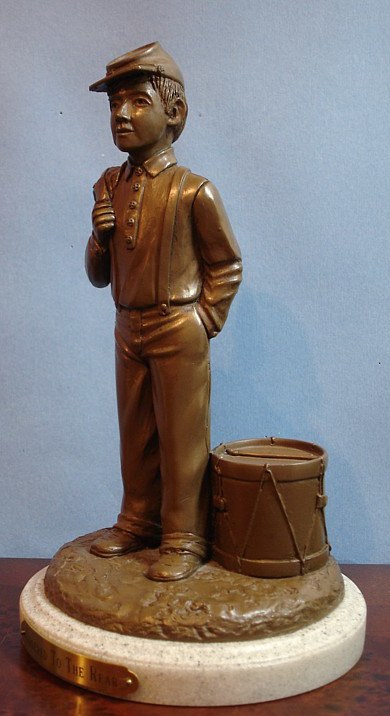 It was the frequent case that these very young soldiers were sent to the rear, rather than going to battle alongside their comrades. And this usually meant a formal order, as the boys were, naturally, very resistant to retreating to the back lines.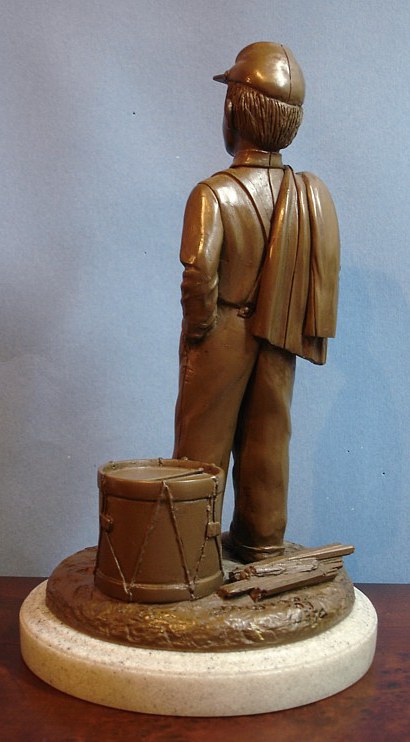 "I'm sure thoughts of a 10 or 12 year old son at home would prompt the officer to try to keep the young lads as much out of harms way as possible," Randy Groves says.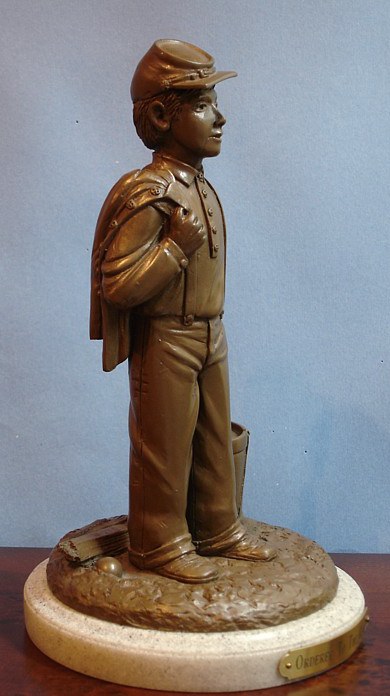 In this sculpture, he indicates that what he was "attempting to capture was a boy who was resigned to the fact that he had to be at the rear." Portraying the essence of youth ever aiming for adulthood as soon as possible, the sculptor points to the young drummer's "resistant" attitude, indicated by the rakish tilt to the hat and the jacket slung over the shoulder, making him feel, and he hopes, appear like `one of the men.'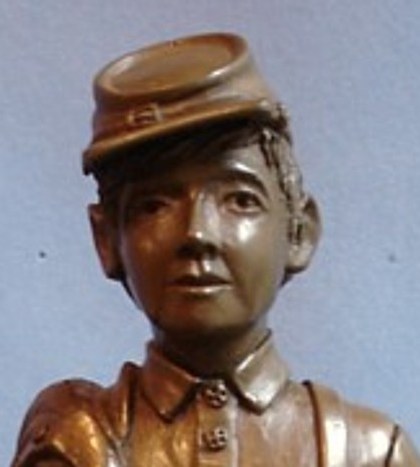 Students of the sculpting art may enjoy studying the clay model for the 'drummer boy".shown below.