Sculptures Themes
More Classic Lore and Legend Pieces
Knight and Child in white Marble
Click the icon to view the Knight and Child in bronze
Click icons to view detailed images and description
"Transformation" is based on a legend that is present in every tribe in North America, telling of people normally referred to as "shape-shifters".
These individuals were reputed to have the ability to transform into animals and birds.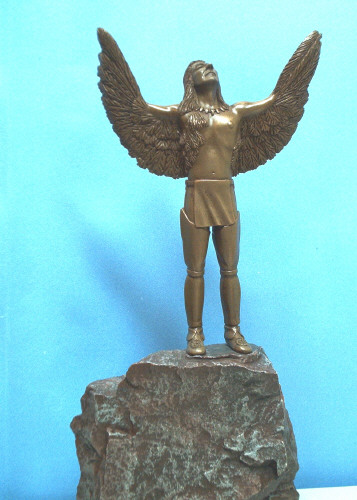 This piece depicts the subject in the midst of the transformation into an eagle. The arms have undergone metamorphosis, and are quite feathered. The chest has also begun to feather.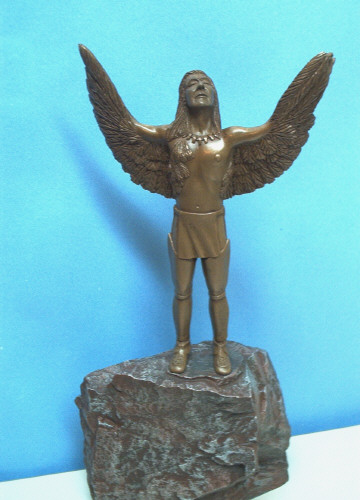 The figure is depicted standing on a mountain crag. The `shape shifting' practice was always done in remote places.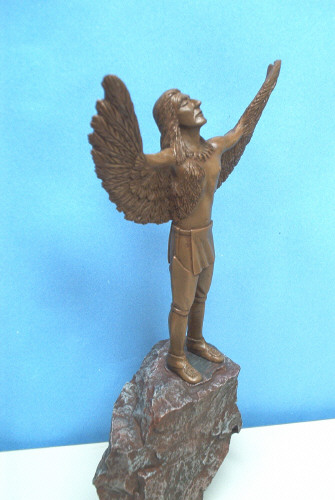 Note the expression on the face; a prayer is on his lips to generate the change.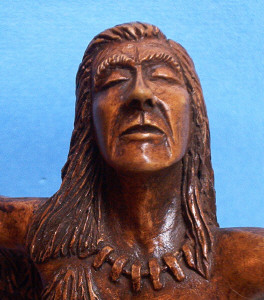 Below you see "Transformation" as a work in progress before the casting in bronze. Although the photo doesn't show it, there is an interesting aspect to this version of the work . The form the figure is standing on is merely there to enable air bubbles to escape during the casting process. This was removed from the bronzes, and replaced with the 'mountain' base as above.