Creatures of the deep are a special interest of Randy Groves, and his ability to create marine animals seemingly alive in an aquatic environment makes these sculptures favorite choices amongst his admirers.
Please click the thumbnail images to go to the relevant page
The humpback whale is available in both bronze and pecan wood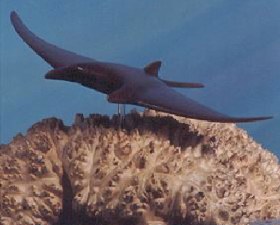 While Randy Groves' manta ray sculpture is no longer available in bronze, it still may be obtained in pecan wood.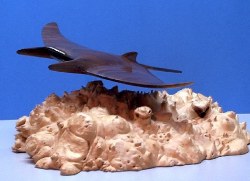 The original woodcarving from which the bronze manta ray was cast.